Stanislav Kovalev
Deputy of General Director
Stanislav Kovalev
Fluids Operations Manager - Deputy General Director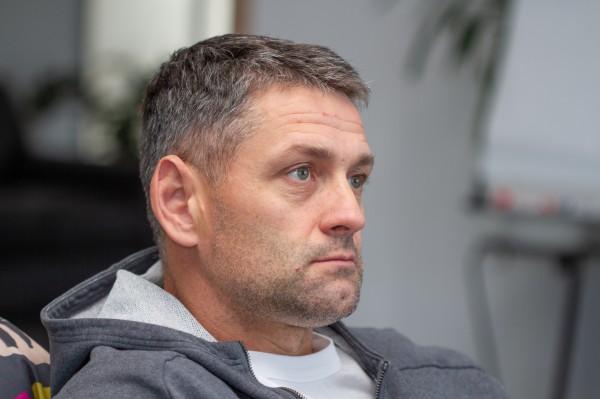 Born in 1978 in town Primorsko-Akhtarsk, Krasnodar region, Russia. Graduated Kuban State University of Technology, Faculty of Chemical Technology in 2000.
Started oil and gas career in 2000, working as a drilling fluids engineer for Technomechsrvice LTD, Krasnodar. Was doing post graduate in JSC "Bureniye" on specialty of Drilling and Completion fluids. While this step of career worked in Western Siberia, Komi Republic, Kaliningrad region, Krasnodar region.
Joined M-I Swaco in 2004 as a drilling fluid engineer, joining Western Siberia team, as per operations needs, transferred to Naryan-Mar location, covering different rigs and projects. Took active part in first in Russia SAGD project in Yarega, Komi Republic.
From 2005 till 2007 worked in Kaliningrad and performed services at D-6 platform for Lukoil-Kaliningradmoneft.
In 2007 joined offshore development engineers pool and worked in different offshore locations of Russia: Dolginskoye (Barents Sea), Central (Caspian Sea), Sakhalin 2 project (Sea of Okha). In 2011 became first in Russia Deepwater Certified specialist.
In 2012 was transferred to Angola. Worked as a drilling fluid engineer for CABGOC (Chevron and Sonangol) project in Cabinda, block 14 on platforms Maersk Deliverer and West Setia. In 2013 was invited to Project Engineer position on the same project, covering M-I SWACO operations at Block 0.
In 2015 was transferred to international mobile resident status in Angola and worked as Chevron office-based Project Engineer and DESC Engineer, covering up to 4 offshore rigs.
In 2017 joined M-I SWACO team in Abu-Dhabi as drilling fluids engineer consult and worked until 2018, when was invited to join Kaz M-I team.
In 2018 started working as Kaz M-I Project Manager at Tengiz project (Chevron) with full responsibility for quality, safety and integrity of operations, covering LMP, TCC, Envirocenter and up to 6 inshore rigs. Tengiz team was awarded several performance and HSE recognitions over these years (Service Quality recognition, CHESM Compliance etc.)
In 2019 was invited for position of Fluids Operations Manager and Kaz M-I General Director Deputy.