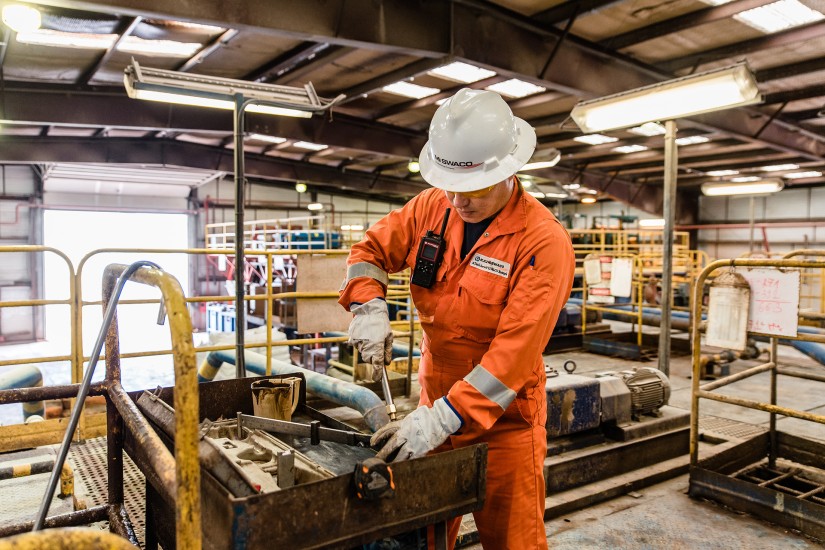 Services
Kaz M-I offers wide range of engineering services for Drilling and completion fluids from the leading oil service Company Schlumberger.
Our project engineers have over 15 years of experience and exposure to different locations, projects, including onshore, offshore, high density and high temperature wells. Our company has full database of all wells drilled with M-I Swaco services worldwide for proper reference, knowledge sharing. Kaz M-I has access to Schlumberger In-Touch technical support resources to get advise from all locations experts.
Our field engineers are working in different locations and conditions, effectively covering all aspects of drilling fluids, drilling engineering, solids control, waste management and completion fluids at Customers' locations. Our team members are recognizable field leaders, and this often gets recognition from the Operators' representatives.
Kaz M-I has continuous improvement and development system for personnel and provides technical training to each position on a regular basis, so our personnel can bring more value to any operations under Kaz M-I service