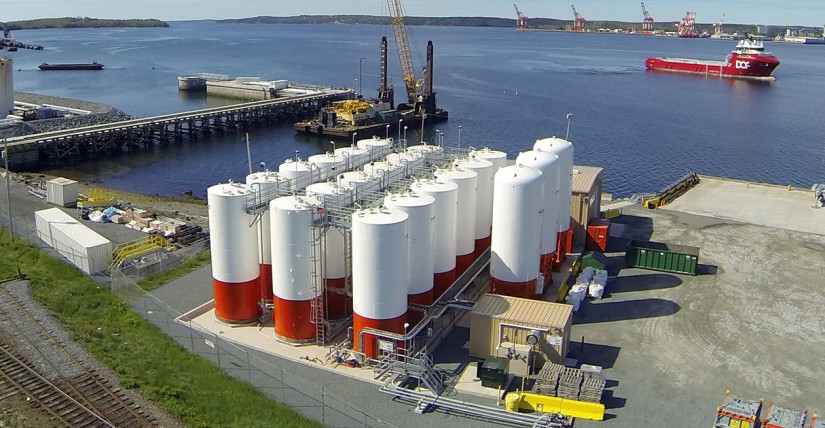 Liquid Mud Plant (LMP)
Liquid Mud Plant (LMP) is designed for the production, storage, delivery and receipt of synthetic oil-based mud (SBM) and brines. The functionality of the LMP also has the capability to receive contaminated fluids from supply vessels, perform cleaning of the fluids as well as reconditioning. Additionally, there is capability to perform barite recovery when required.
Global Facilities Engineering Group
The worldwide standard for excellence in the design, construction and commissioning of LMP.


In what inarguably is the industry's most extensive infrastructure, M-I SWACO operates more than 100 Liquid Mud Plants (LMP) in 70 plus countries. And, it is an infrastructure we are expanding continuously to meet the ever-changing needs of our clients.
Expansion of that magnitude demands consistency. Consistency in design, consistency in construction and consistency in maintenance and operation. That's why we established the Global Facilities Engineering Group (GFEG) to provide mandatory procedures and specifications to ensure that all of our new build LMPs are constructed and operated with the highest level of quality our clients have come to expect.
Specifically, the GFEG was created to:
Establish engineering, design and equipment standards
Develop operational and maintenance procedures
Improve product delivery efficiency for our customers
Ensure QHSE compliance
Protect M-I SWACO assets
From concept to commissioning, the group assists local operations by providing a required standard for site selection, design, manufacture, equipment selection, installation, commissioning, maintenance and project management of our LMP projects.


Primary facility details
Main tank farm capacity – 4,000 m/3
Bulk plant capacity – 1,200 m/3
Warehouse space – 3,500 m/2
OBM & brines mixing in 24/7 mode
Backload OBM/brines processing
Chemicals & equipment supply
Load out station for bulk fluids delivery
Load out station for bulk products delivery
RoK certified laboratory for testing fluids
Main tank farm – 4,000 m/3 fluid storage plant
40 x 100 m/3 fluid storage tanks dedicated for OBM, brine, base oil and water storage to provide reliable drilling operations support in 24/7 mode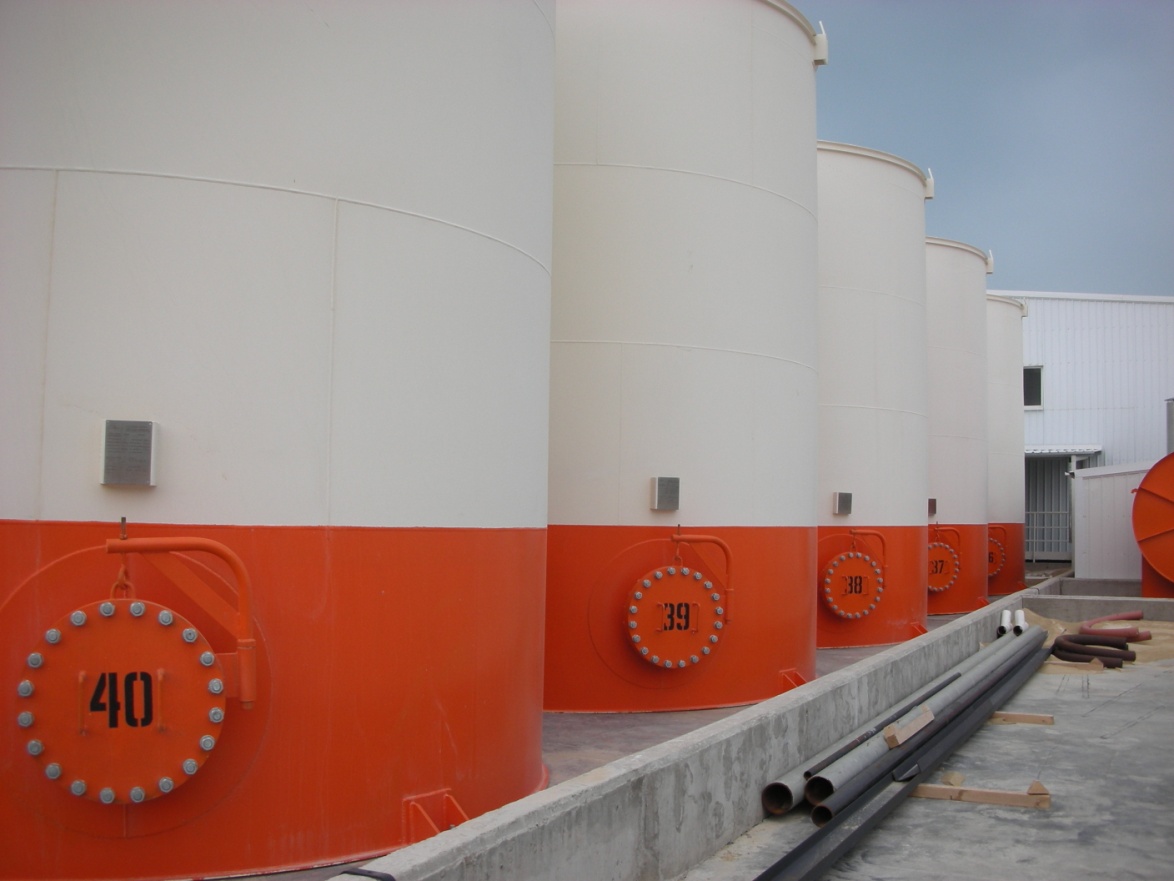 OBM & Brine Mixing Facility
3 x 80 m/3 OBM mixing tanks and 40 m/3 brine mixing tank are located inside the 3,500 m/2 sheltered warehouse
Shearing unit to provide deeper fluid mixing
Mixing facility
OBM mixing rate: 80 m3/day (2.0 S.G.)
Brine mixing: 160 m3/day
Big bags cutting: 10 BB/hr
Transfer to marine vessel: 150 m3/hr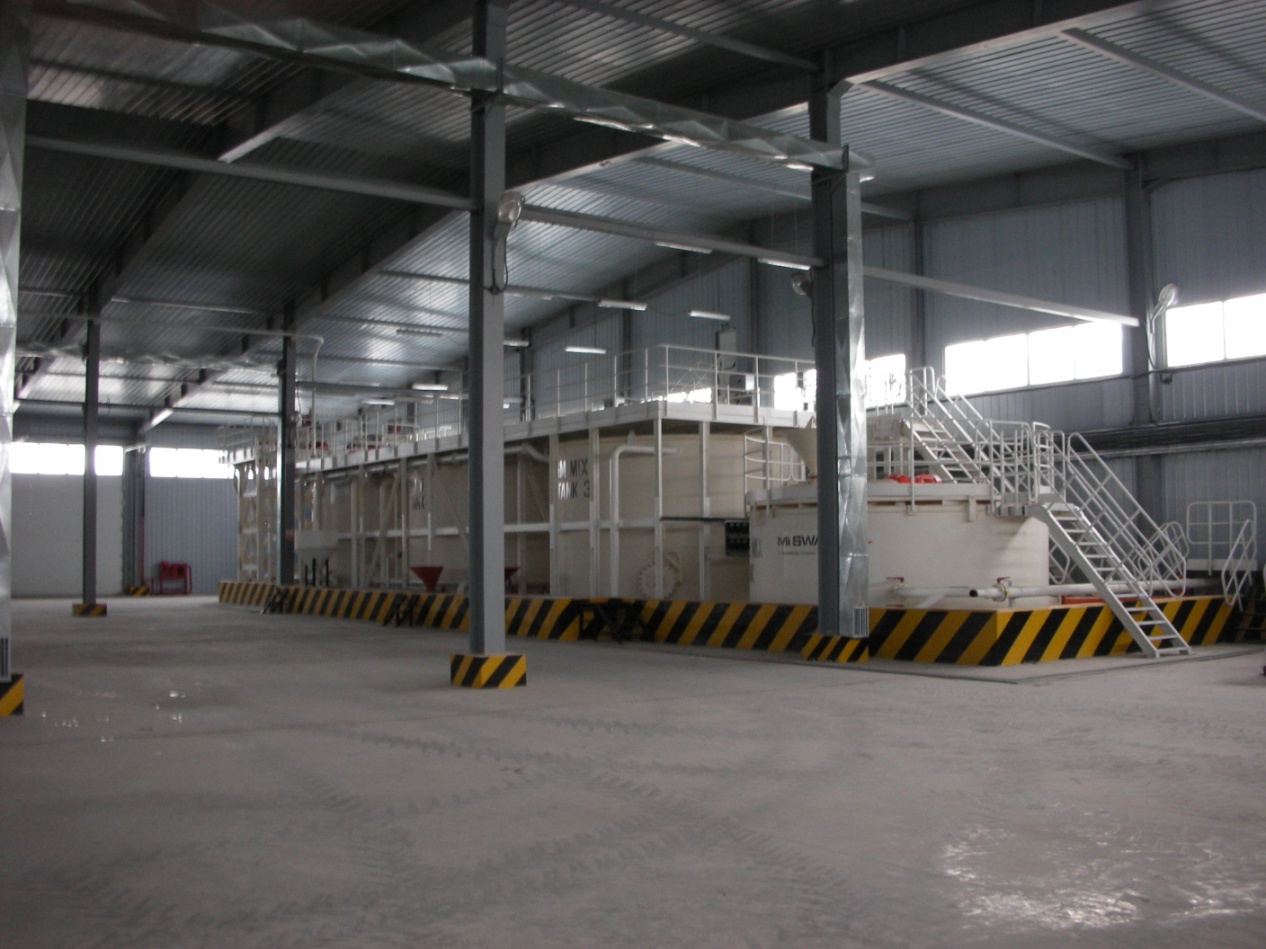 Fluid transferring
8 x powerful centrifugal pumps provides facility with desired transfer rates and reliable safe factor to secure mixing & transfer operations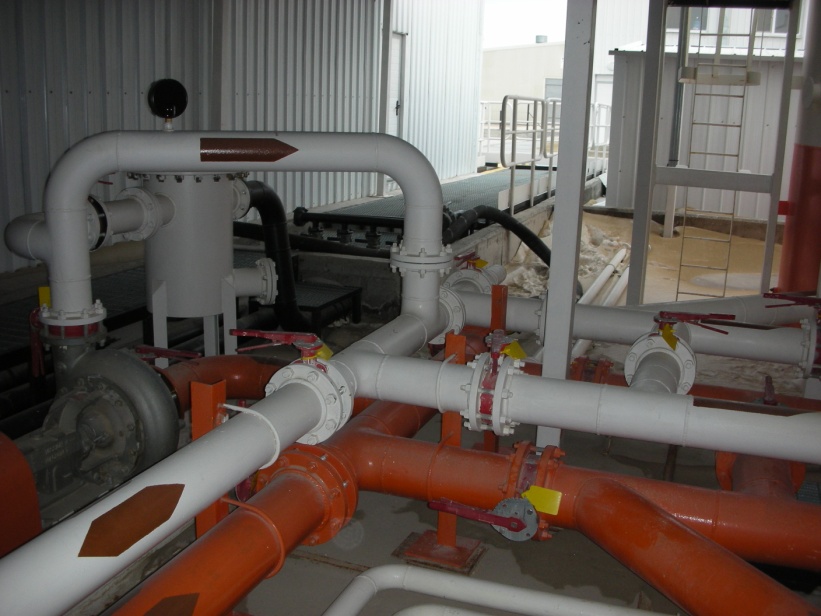 Pump control room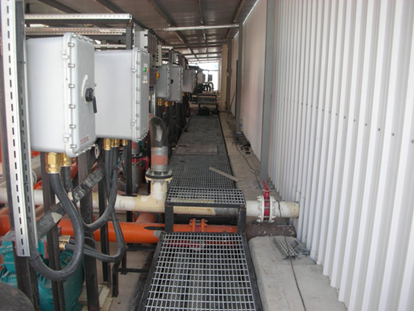 Load out station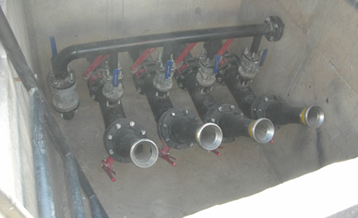 Bulk products transferring
2 x cutting bottles with conjunction with air compressors provides rapid building of bulk stock available in 12 x 100 m/3 silos
Dust collection system provides collection of dust excess during any bulk transfer operation to prevent harm impact to the environment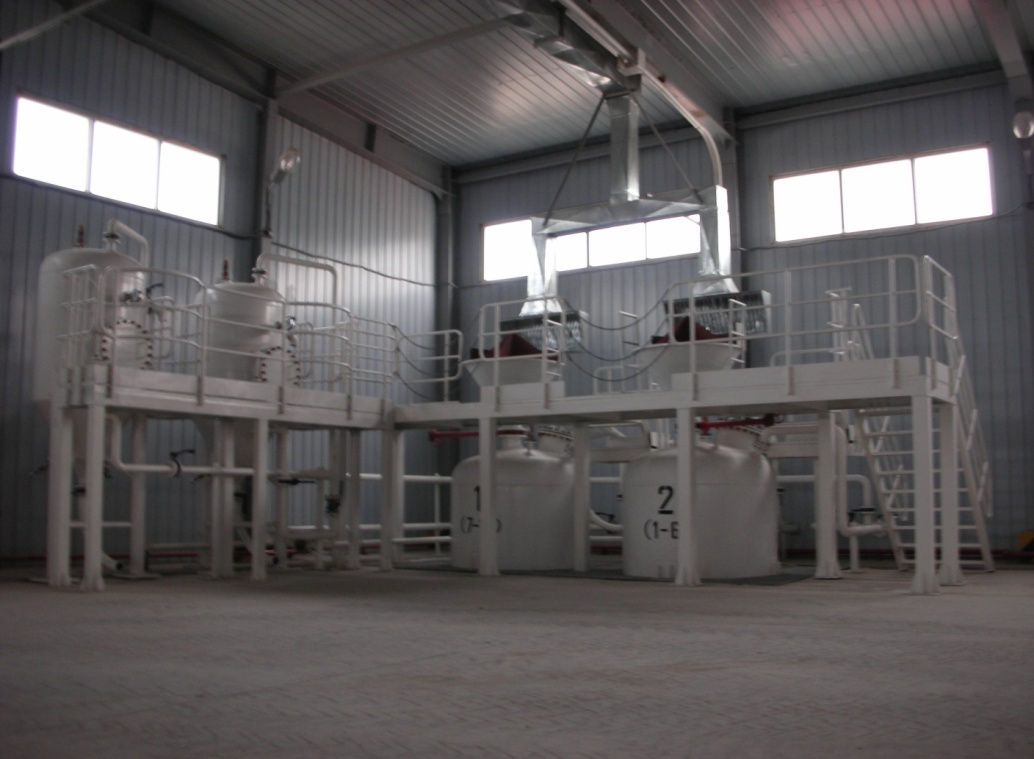 Warehouse – the 3,500 m/2 of dry storage
Various chemicals storage
Mixing facility
Bulk transfer unit
Backload OBM conditioning unit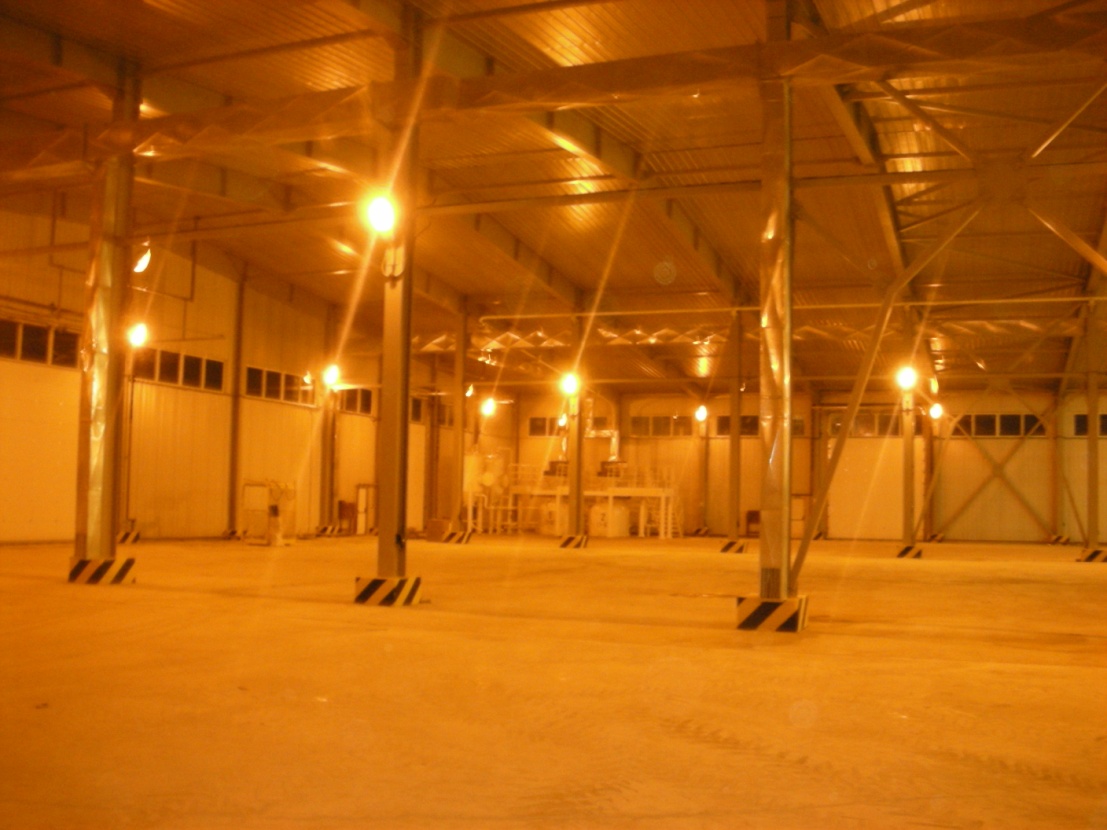 Drilling fluids testing laboratory
Laboratory is equipped with testing equipment as per:
ISO 10414-1 Recommended Practice for Standard Procedure for Field Testing Drilling Fluid – Water Based Fluids (API RP 13B-1)
ISO 10414-2 Recommended Practice for Standard Procedure for Field Testing Drilling Fluid – Oil Based Fluids (API RP 13-B2)
ISO 13503-3 Testing of Heavy Brine (API RP 13J)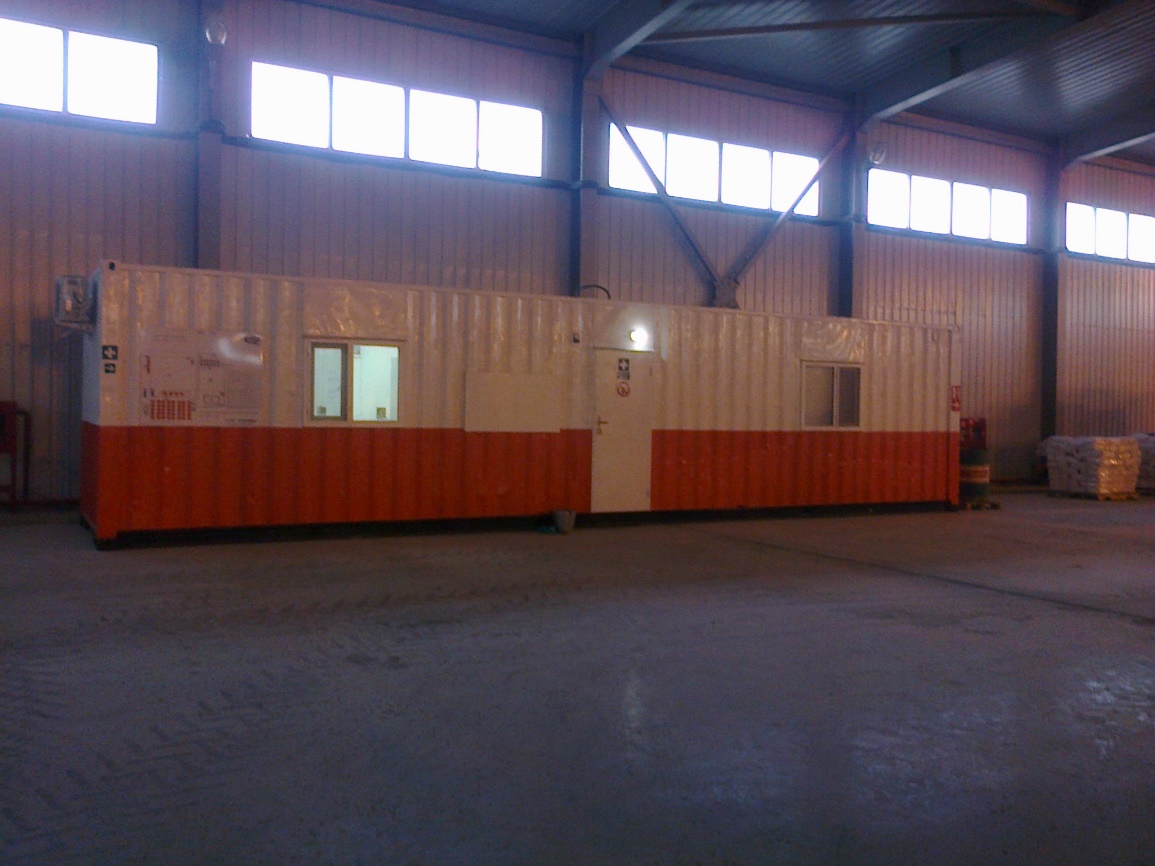 Office building
300 m/2 office space c/w internet, landline, water supply. Workers and engineering personnel compartments and dedicated Client's office