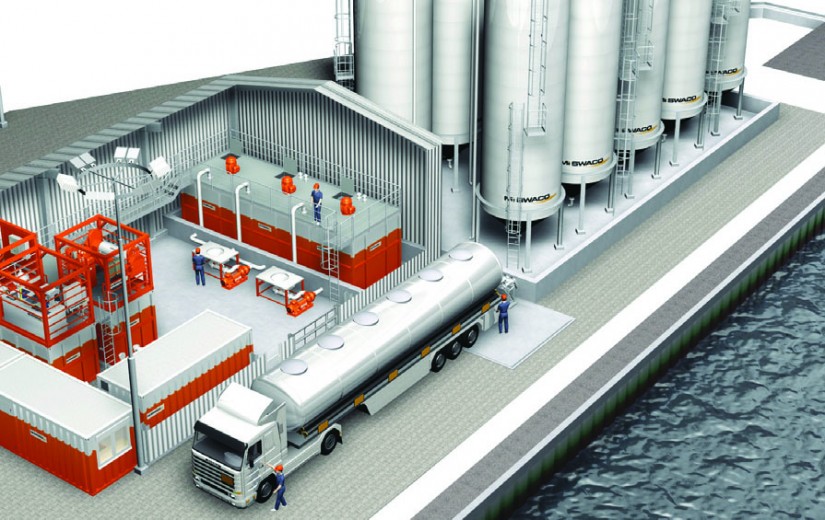 Enviro Centre
Enviro center or Eco-Centre (EC) is designed for Drilling and/or completion fluids recycling and reconditioning and also for liquid wastes treatment. Usually it is located near Liquid Mud Plant (LMP) because similar facilities usually require huge amount of storage tanks. EC is flexible and may be designed as per Client's requirements. It depends on liquids and wastes generation capacity and treatment requirements.
See below a list of treatment systems it can consist of:
Fluids treatment
Consist of centrifuges for separation of cuttings from liquid phase and reduce LGS.
Barite recovery system
Consist of two centrifuges first one separates barite and a second one separate cuttings.
Dewatering system for Water and oil based Mud
This system initially worked only for water based mud (WBP). Dewatering process starts from adding long chain polymers, aggregate or gather these colloidal particles to form larger sized particles and then transfer it to out mechanical separation tools such as a fully hydraulic (for a better tune of capacity) decanting centrifuge to be removed from the fluid .However, nowadays M-I SWACO has developed a technology RHE-USE that allows you to do the same dewatering process for Oil Based Mud (OBM).
Filtration system
Uses for liquids treatment and may consist of filtration units and filter press. It usually applies for completion fluids to get required purity of liquid.
Slop treatment services
Can consist of modular equipment as EnviroUnit or it can be developed as per Client requirements based on tests that has to be conducted.
Cuttings treatment services
Additional option that can be installed, we can offer a several options here that will depend on oil on cuttings retention.