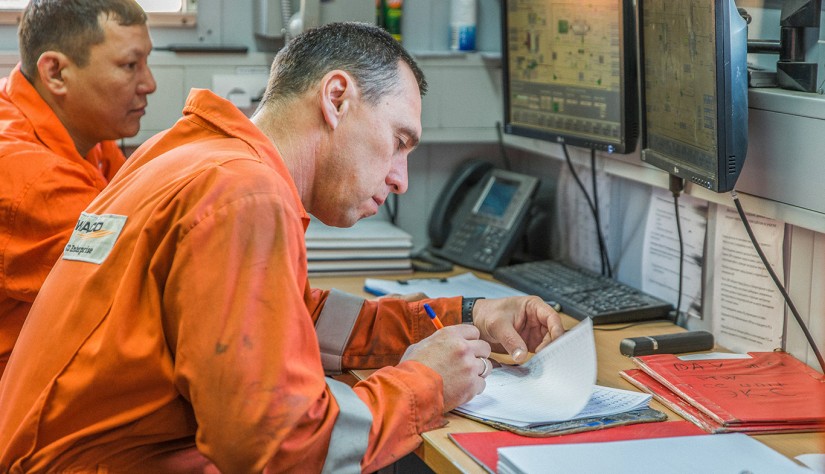 Culture
Kaz M-I Swaco people are in a class by themselves.
In the office, they may be working on a better way to coordinate services and deliveries. On the work site, they look for ways to make things run more efficiently or make the rig safer for everyone. In the lab as well as the warehouse, the mentality is one of teamwork to solve the customer's problem. This spirit is virtually everywhere in our locations around the world; the people of Kaz M-I Swaco are always looking for ways to help.
Kaz M-I people feel good about the company and themselves. That attitude is not only a matter of being confident in the company, but reflects their knowledge that results count and good work is rewarded. They are only too glad to help because they have the freedom to make things happen. If a customer has a problem, the person closest to the situation can solve it or, if more resources are needed, summon the help to get the job done. Personal motivation and ingenuity drive our people, and people are the engine that drives Kaz M-I Swaco.
Before people work for Kaz M-I Swaco, we screen them not only for current skills and experience, but also for their willingness to learn new things, solve problems and help others. Once they join the Kaz M-I Swaco organization, employees have the advantages of a global learning-management system which provides worldwide access to learning, in-house and custom e-learning solutions, talent and competency management, and performance management.
If you have a strong drive to be your best at a place you love to come to daily then we might be the solution you are looking for.