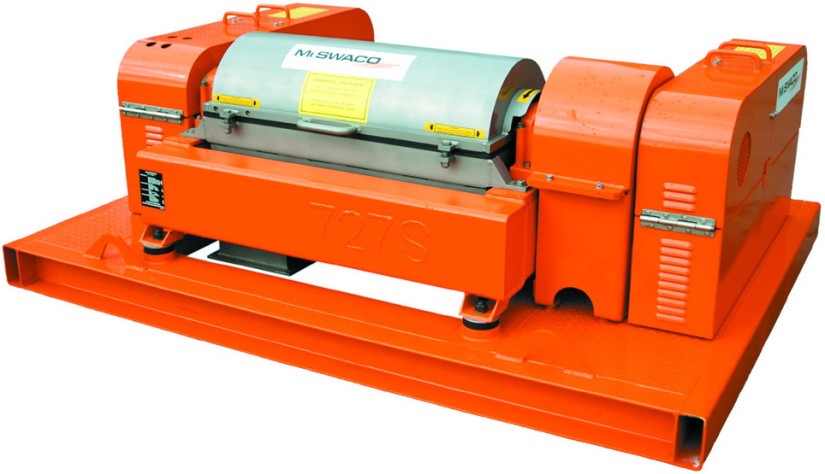 Centrifuges
M-I SWACO manufacturers high-speed, high-volume, small-footprint, variable-speed, and fully variable-speed centrifuges designed specifically to process drilling fluids to the highest environmental standards globally. Our decanting centrifuges deliver high fluid recovery rates and efficient solids control that translate into significant cost reductions for fluids and waste disposal.
Our centrifuges recover as much as 95% of the barite in weighted drilling fluids, returning the barite to the active mud system, while the decanting centrifuge discards the finer, lower-gravity solids. In chemically enhanced dewatering systems, M-I SWACO centrifuges reduce liquid discharge volumes significantly, while enhancing total solids control system efficiency.
Our line of centrifuges was designed for both oilfield and industrial applications and are especially effective in meeting the fluid-on-cuttings discharge requirements in environmentally sensitive areas.
CD-250 Centrifuge Electric-Drive High-Volume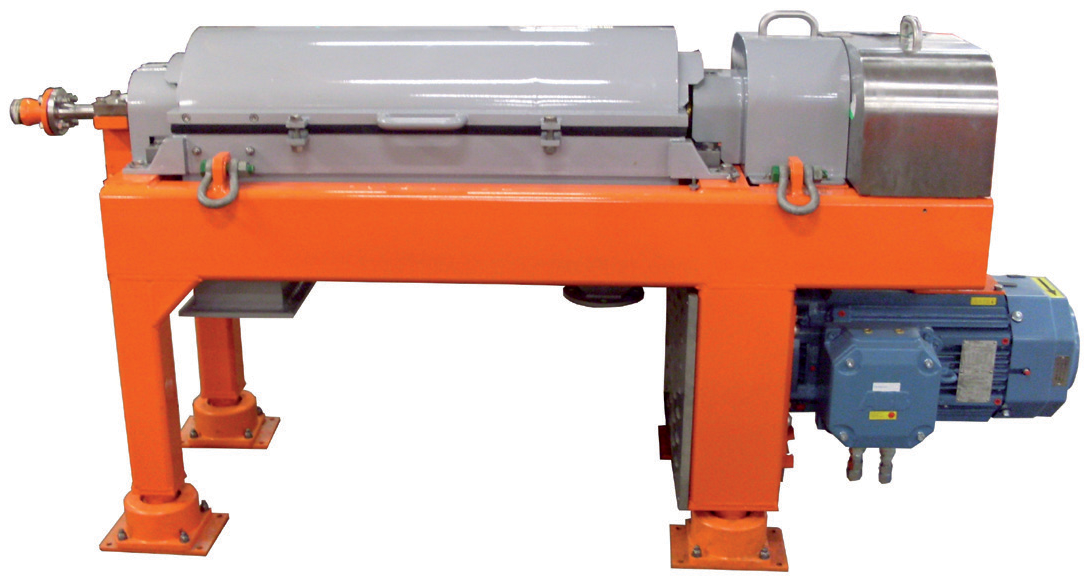 The new CD-250 Electric-Drive High-Volume (EDHV) centrifuge delivers maximum fluid/solid processing capacity with minimal footprint. With the industry's smallest processing power footprint, the CD-250 EDHV decanting centrifuge was engineered around the concepts of smaller size, lower weight, shorter installation and removal times, and a user-friendly control system. Despite its comparatively smaller size, the CD-250 EDHV centrifuge processes and recovers high volumes of valuable fluid while reducing the total volume of waste. Its relative ease of installation and removal save valuable time. By recovering more fluid and producing drier cuttings with a smaller volume, the CD-250 EDHV centrifuge helps operators reduce their waste and disposal volumes and minimize their environmental footprint.
CD 500 HV Centrifuge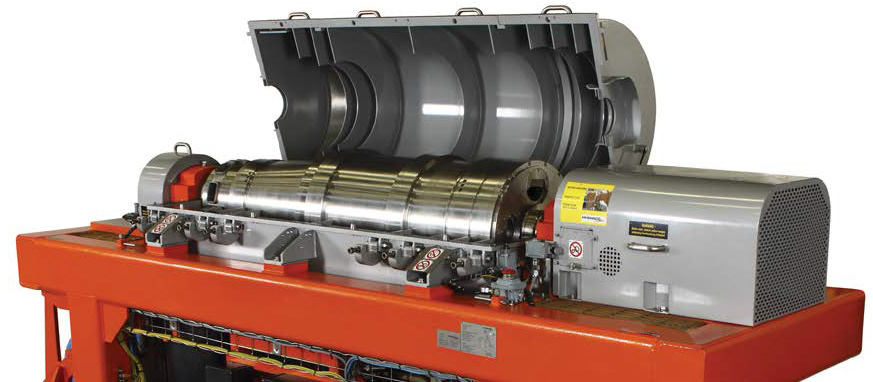 The CD 500 High Volume (HV) centrifuge is a high-powered centrifuge designed for exceptional low gravity solids (LGS) separation and barite recovery in operations where large feed rates are a requirement. The CD 500 HV centrifuge has been designed to process large volumes of fluids, improve barite recovery and produce solids that meet environmental regulations for disposal. Automatic PLC monitoring and adjustment compensates for varied drilling conditions and maintains maximum solids/fluids separation throughout the drilling operation. The CD 500 HV centrifuge recovers valuable drilling fluid and barite while reducing the total volume of drilling waste that must be transported for injection, disposal or remediation. By recovering more fluid and producing drier cuttings with a smaller volume, the CD 500 HV centrifuge helps operators reduce their drilling waste and disposal volumes.
CD-600 Centrifuge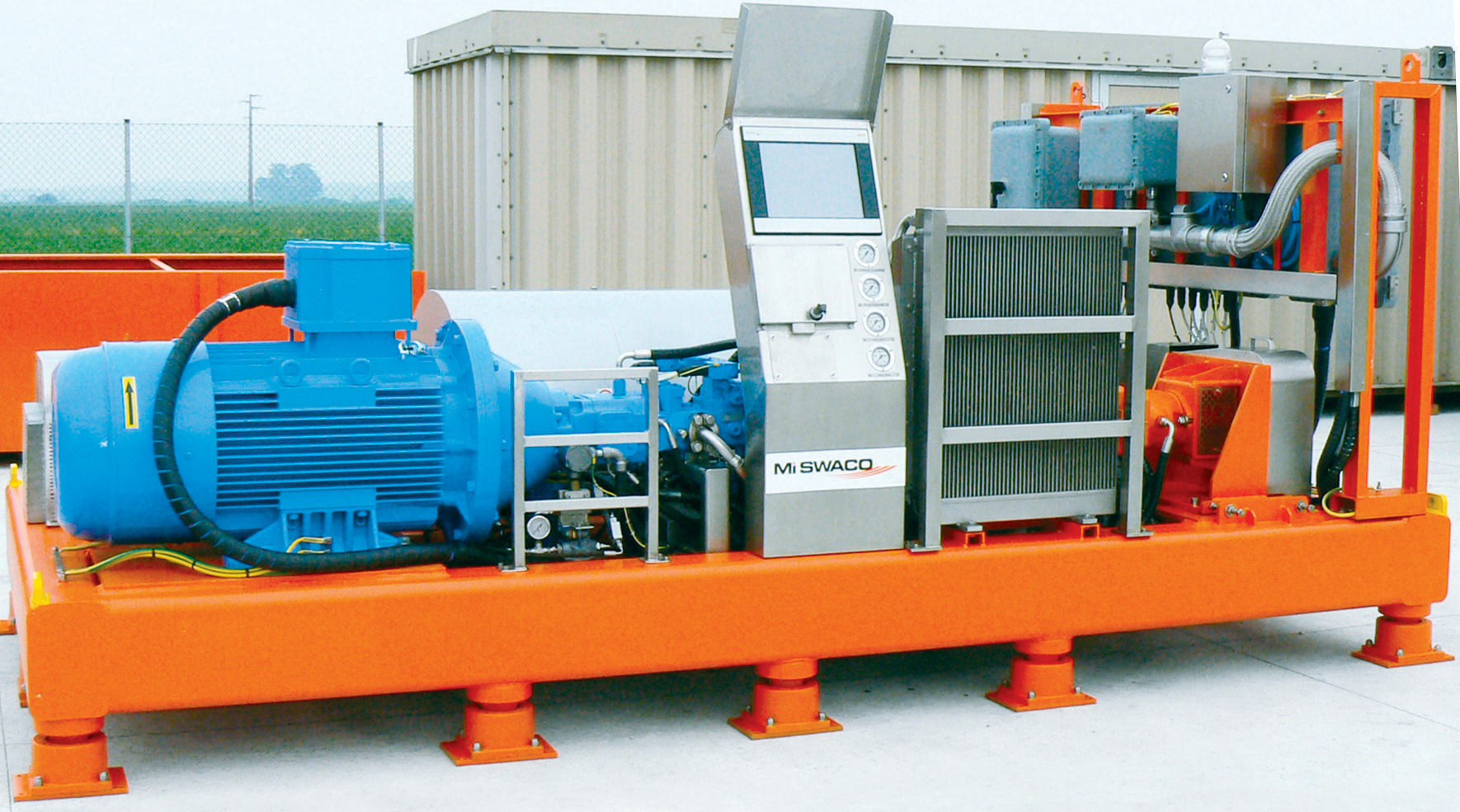 The CD-600 Centrifuge* from M-I SWACO is specially engineered for high-volume drilling. Controlled and monitored via a Programmable Logic Controller (PLC), the centrifuge experiences less solids packoff, produces cleaner effluents, requires fewer operating personnel and features automatic adjustment for different operating conditions. A touch screen on the operator's console provides the interface for monitoring the RPM of the conveyor and bowl and for adjusting motor speed. The manual control panel for the centrifuge has the option for operating the centrifuge manually or automatically. The main drive speed can be adjusted on the touch screen panel when operating the CD-600 Centrifuge manually.