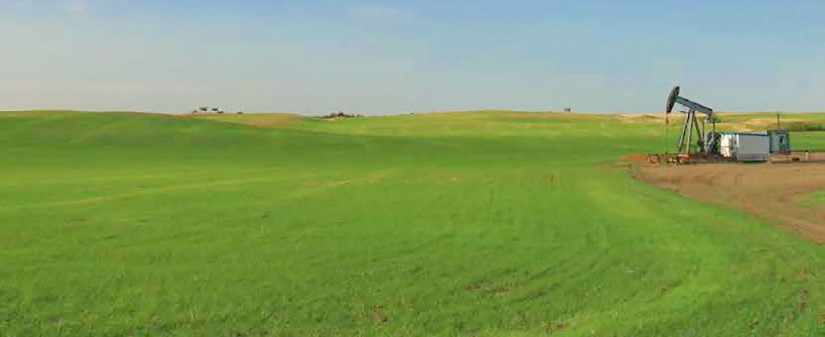 Product & Services
Solutions Offerings
From its earliest roots, Kaz M-I SWACO recognized that it best served its clients, not by delivering drilling fluid products to the client's location, but by anticipating and planning for how those products would behave in the downhole environment, both to optimize drilling performance and to minimize the risk associated with fluids-related problems.
The Drilling Solutions offering, customized to a specific client application and location, involves a company expertise focused on fluids-related issues such as differential sticking, lost circulation, hole-cleaning, and well control. It also entails an overall understanding of how these issues contribute to the client's goals to maximize rate-of-penetration, eliminate non-productive time (NPT), achieve QHSE performance objectives, and obtain quality data from the wellbore. This understanding is strengthened by providing regionally- and globally-based experts to support the application of Kaz M-I SWACO technology, and by developing new technology and process solutions to optimize client results.

The Wellbore Productivity offering is comprised of a suite of products, services, and technical support focused on safeguarding well completions and formation stability by assuring the optimal quality of the wellbore and fluid systems. As with Drilling Solutions, this solutions offering is focused first on establishing the well plan and contingencies using advanced fluid planning and simulation software, then achieving the surface-, formation-, and completion-related requirements defined by the client, employing:
fluid conditioning expertise to achieve desired fluid properties
compatibility testing and non-damaging brines to minimize formation damage
specialized tools to optimize completion assembly installation and removal
recognized rigsite and project engineering expertise to minimize NPT and produce a clean wellbore
Products and services that contribute to this customized solution include the application of Smart* reservoir drill-in fluids, clear brine fluid systems, filtration equipment and services, specialty tools designed for wellbore cleanout, spacer and displacement chemical systems, and vessel-cleaning technologies to eliminate cross-contamination of fluids at the surface.

Our Production Technologies offering moves beyond the drilling and completion phases, allowing Kaz M-I SWACO to apply our expertise in fluids planning and application to the hydrocarbon production environment. This offering focuses on the full range of domains encountered in production operations:
injection wells where bacterial plugging, debris, and gas entrapment are the critical issues
the downhole environment, where scale and paraffin plugging and tubing corrosion are paramount
the surface environment where oily-water, drag reduction, and flow-line corrosion issues dominate.
Our solutions also address the remediation of produced water, including oil, water, and gas separation via the Epcon* Compact Flotation Unit (CFU), and the management of waste generated during production operations, including complex waste pit emulsions, oily sludge and slop oils.

Our Environmental Solutions offering focuses on the best approach to safely managing waste volumes produced during the drilling, completion, and production operations in a way that allows our clients to achieve their environmental performance standards. With the diversity of available technologies, client requirements and governmental guidelines, the planning and design of the optimal solution is critical, frequently involving a "fit for purpose" approach to equipment design and application. Solutions are designed for the primary recovery of drilling waste for optimal drilling performance, the secondary recovery of waste for remediation and potential reuse, and the permanent disposal of waste through such treatment programs as dewatering, cuttings reinjection, and thermal desorption. Rig, tank and site clean-up are also critical issues in the management of fluid waste, for which M-I SWACO offers customized production waste management programs, pneumatic conveyance technologies, automatic tank cleaning, and site remediation.