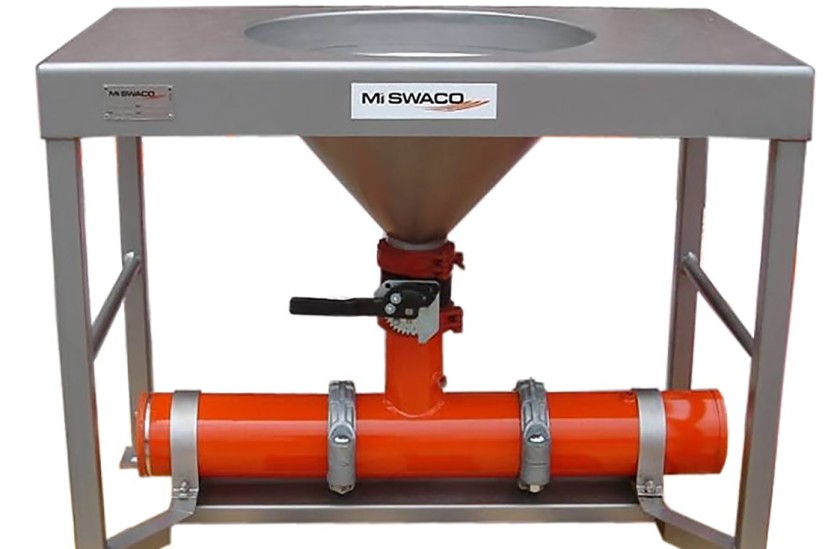 HI-RIDE Hopper
The HIRIDE hopper integrates a proprietary Minimum Pressure Drop (MPD) 175 nozzle and unique TriMix Diffuser (TMD) into an easily installed, rugged, stainless steel frame which has been designed to an optimal height for improved ergonomics. The unit is available in three configurations: FE, SE and EA.
Rapid, complete mixing of dry or liquid additives into the fluid system
Lowest comparable pressure loss
Creates high shear rates in a circulating loop
Compact design with small footprint
Dust-free, dry-product mixing
Minimizes "fish eyes" in hard-to-mix products
Requires less energy
Flexible design eliminates extra equipment
Ideal for rigs where space is at a premium
Mixing table and eductor effectively entrains solids in a fluid stream.
Challenges
Minimal
Pipe supports and cleanout access
Pipe configuration – min. flow disruption